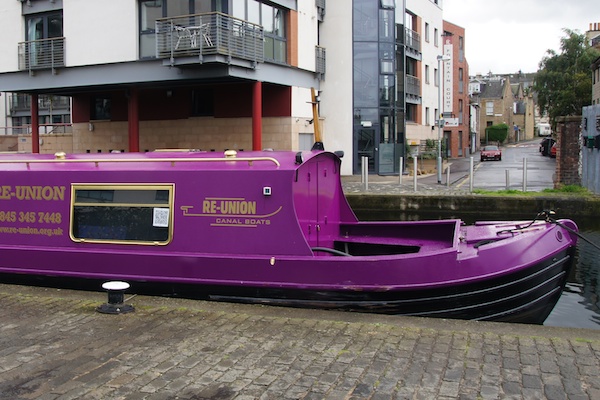 The Digital Sentinel is holding an information afternoon on the canal on 14 May 2014 from 2.30pm till 5.00pm for all local organisations to come and meet us.
The lovely people at Re-Union are bringing the barge up from Edinburgh Quay to moor up on the canal just behind the former Shell Garage (and near our totem pole) for us to host our guests. We will be able to tell you what we can do for you, and also what you can do for us.
We are interested in all local stories. Our content has a very simple news hook – Wester Hailes. So if your story is about a local business, or people who live or work here then that story has a home here on the Digital Sentinel.
Come along and meet us to find out about the stories we need. If you are prepared to be a volunteer with us then we also need to meet you! You would be most welcome to come along on 14 May or better still on 20 May 2014 when we are meeting at WHALE Arts at 1pm and the Wester Hailes Library at 5.30 to work on our stories. We need people who know people, people who would like to take photos or make videos – or even record audio.