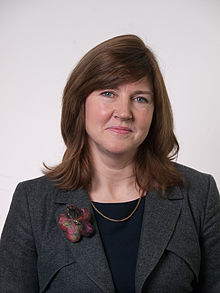 Alison Johnstone, Green MSP for Lothian and education spokesperson for the Scottish Greens, today urged Scottish Ministers to rethink their squeeze on local authority funding after figures showed there are fewer teachers dealing with more pupils.
The Pupil-Teacher Ratio across Scotland has risen to 13.7 from 13 in 2007. The biggest annual increase has been in Edinburgh where the ratio is now 14.9 compared to 14.3 last year and 13.5 seven years ago.
Alison Johnstone MSP said:
"Fewer teachers dealing with more pupils is a worrying indicator of a wider problem. Local authorities have had their funding squeezed by Scottish ministers, while teachers are dealing with an increasing workload. We're also seeing councils considering options such as shorter school weeks to cope with budget pressures.
"I have real concerns that our councils are being put in an impossible position. Our schools have been relatively protected from the funding squeeze but unless local government has the flexibility to properly invest in education there's a risk we cannot provide our children with the high quality learning experience they deserve."